Future Leaders of the World
Our solutions is designed for all sizes of businesses. Established brands as well as thousands of up & coming household names get Auglio. They are the bread & butter of our day-to-day business and we are here to help them grow.
Jewelry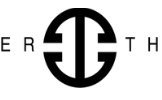 ...and 3500 more clients worldwide!
No more costly returns
Let your customers try before they buy and they will be much less likely to return the purchased items.