2023/01/26
PACKED-OUT! THAT'S THE WORD THAT COMES TO MIND ABOUT OPTI 2023.
The exhibition was a huge success, and we are happy to have been part of it with our Virtual Try On and Assisted Shopping showcase. AR and VR have already started to revolutionize the way we shop for eyewear.
We had the opportunity to speak with plenty of exhibitors as well as visitors, most of whom were opticians or their suppliers. We've gathered some of their most important points below:
As long as it is cost-effective and scalable, with fast product digitization and realistic appearance, we are very interested in VTO solutions.
Eyewear faces many new challenges, so we must adapt to new technologies promptly.
The placement of AR solutions in store windows seems like a good idea for "offline opticians".
By utilizing a mix of online and offline channels, we can reach a wider audience and create a more cohesive and integrated marketing approach.
Whether you are a retailer or an online store owner, our augmented reality shopping tools help you increase sales and boost customer experience by providing them with helpful information just when they need it most: in real time! Exhibitors and visitors were positive about the show and what pleases us even more, they were thrilled with our services.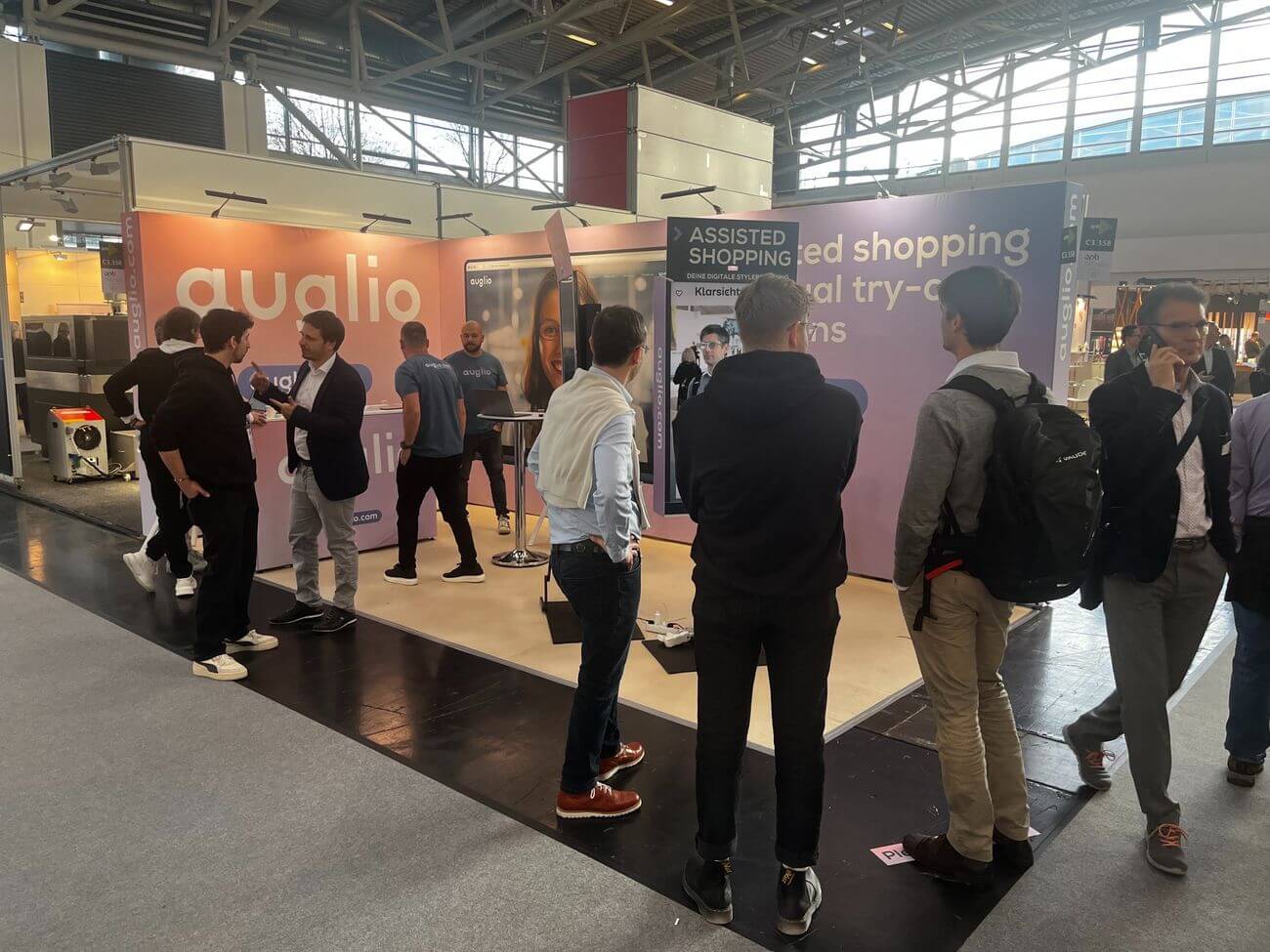 We were excited to meet old friends (Hey! Klarsicht.Online), as well as to say hello to new ones! Cheers Odette Lunettes, MisterSpex, Zeiss, Misenso, Brillen Profi and many more. It's always great to be at Opti so save the date for 2024. Next, we'll be at Cosmoprof Worldwide Bologna. See you there!